Routing software can help your business improve efficiency and reduce costs when it comes to your fleet. You will notice as you research and compare technical features and vendor characteristics of different routing software that some things should be mandatory in your final vendor choice. Here we have listed five that will directly impact ROI you get from your investment and the headaches or lack thereof you have down the road.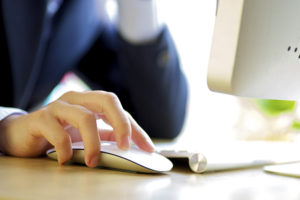 1. Has the routing software vendor worked in your specific industry?
Industry knowledge is crucial. You don't want to be teaching your vendor about your business and customers. Quite the opposite, you want them to come to the table with insight and experience that adds value to the equation for you.
Every fleet operates differently, has different priorities, different customer needs and even regulatory issues with which to contend. Compare beverage delivery to paper, fuel oil to textiles, and you will identify significant differences in business models that will affect routing needs. A beverage company may plan routes by the day, while fuel oil plans on a weekly basis. Portable toilets have elaborate cleaning schedules that must be factored into the routing plan.
2. What training will be provided?
Make sure full training of the routing software is provided. The quality, quantity and accessibility of training on your new software will have a huge influence on how much value it brings your business. If your users and drivers don't feel competent and onboard, you will find them returning to old manual processes in no time. Training can't be a one-off. Your users need ongoing opportunities to learn and apply new skills and techniques to fully leverage the features and advantages of your system.
3. What on-going support is offered?
Even the best-trained users will need help and advice on occasion. You want your technical support for your routing software to be experienced and available in real time. This is also another area where industry experience is vital to assist with routing nuances that are unique to your business. Support personnel should be able to handle both technical and practical questions.
Most important, good customer service works when you do which should be 24/7. Also ask if the support team is in country, in-house and how the support is offered such as on the phone, via email or through a support portal.
4. How adaptable/flexible is the software?
Static vs. dynamic routing is just the beginning. Your new routing software must have built-in flexibility to adapt to your routing quirks, exceptions and unique scenarios. For example, can the system handle a combination of dynamic and static routing so you could deliver your VIP customers first and remaining deliveries on a dynamic basis? Can it help you automatically balance customer service and profitability? Does it allow you to prioritise variables, such as preferred start/close times, maximum route duration, time window requirements and other special rules that apply to your routes? Can it handle daily exceptions like route loads, off-day deliveries and extended runs?
When looking at vendors, it's also important to work with partners that provide mobile tracking technology that allows you to compare actual vs. planned route information to make improvements to your business. Additionally, a partner that continues to enhance its solution based on market feedback is essential. Users should look for providers that commit to frequent software updates.
The bottom line is routing software needs to conform to your business, never the other way around.
5. What IT platform is it available on?
Once you've evaluated all the features and benefits of a software solution and company providing it, there's IT to consider. Systems that are available in dual platforms — on-premise and cloud-based (Software as a Service – SaaS) — let you choose the technical environment that's ideal for your IT environment and culture. With so many options available, no fleet, large or small, should have to compromise or conform to software limitations. Find a company that knows your industry, has worked with fleets your size and will be a long-term partner – from implementation, training and support to maintenance services – to get the most value possible from your software year after year.