We take technology seriously.
That's why we searched the globe and found and tested solutions from the best technology partners available – in order to bring you high-quality results and excellent business outcomes.

Our key strategic partnership is with Omnitracs, LLC. As an Omnitracs Roadnet® Certified Strategic Partner, we have over 12 years of experience providing implementation, certified training, localised support and value added services to clients in the region.
Omnitracs, LLC is a global pioneer of trucking solutions for all business models. Omnitracs' more than 1,000 employees deliver software-as-a-service-based solutions to help over 14,000 customers manage nearly 1,100,000 assets in more than 70 countries. The company pioneered the use of commercial vehicle telematics 30 years ago and serves today as a powerhouse of innovative, intuitive technologies. Omnitracs transforms the transportation industry through technology and insight, featuring best-in-class solutions for compliance, safety and security, productivity, telematics and tracking, transportation management (TMS), planning and delivery, data and analytics, and professional services.

Our solutions operate across a range of operating systems and with both consumer and enterprise mobility devices. We choose to work with Zebra enterprise solutions as their devices regularly pass our certified field testing, and the company offers high-quality peripheries and after sales service.  The long term durability and dependability of Zebra devices and printers offer value for money and are widely trusted and accepted by field workers to get the job done.
With the unparalleled visibility Zebra (NASDAQ: ZBRA) provides, enterprises become as smart and connected as the world we live in. Real-time information – gleaned from visionary solutions including hardware, software and services – gives organisations the competitive edge they need to simplify operations, know more about their businesses and customers, and empower their mobile workers to succeed in today's data-centric world.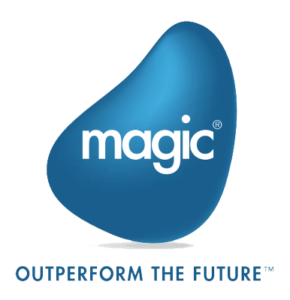 Welcome to the digital era: it's a jungle out there. Market Motion chooses to work with Magic Software's innovative platforms for business process integration and automation. This makes some of the most complex integration and data synchronisation problems achievable, and allows your business to quickly adapt to change and provides more rapid return on your investment.
Magic Software Enterprises Ltd. (NASDAQ and TASE: MGIC) is a global provider of enterprise-grade application development and business process integration software solutions and a vendor of a broad range of software and IT services (hereafter referred to as "Magic Group").
Magic xpi Business Integration Platform delivers enterprise-grade integration, business process automation, and data synchronization solutions, with comprehensive security and proven reliability. Implementing a wide range of certified and optimized connectors and adaptors, Magic xpi integrates leading ERP, CRM, finance, and other enterprise systems, such as SAP, Oracle, Salesforce, Microsoft, IBM, Google, and many more.

We work with TomTom's comprehensive map data to provide street level routable maps that are highly advanced, providing accurate insight into real travel times utilising the latest real-time map data and extensive database of trillions of vehicle probe points from private and commercial vehicles.
Founded in 1991, TomTom has grown from a Dutch-based start-up company into a leading multi-national, global brand with products sold to customers across various markets reaching over 800 million people around the world every day.
TomTom has been leading the innovation in digital maps, developing the technologies and expertise that enabled them to continually meet the location needs of map users around the world. Their mapmaking technologies allow them to rapidly detect changes happening in reality and shorten the time for these changes to be reflected in our maps, continuously pushing the boundary towards the most real-time maps.
From state-of-the-art transactional mapmaking to a highly accurate traffic fusion engine, TomTom is on a daily mission to provide content and services that help businesses and governments win.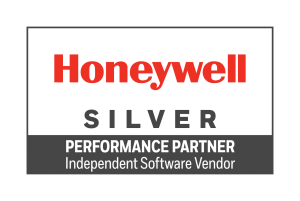 Honeywell Safety and Productivity Solutions is a leading manufacturer of high-performance image-and laser-based data collection hardware, including rugged mobile computers and barcode scanners. Our product portfolio is one of the broadest in the AIDC industry, providing you with solutions for vertical markets such as retail; healthcare; and transportation and logistics. We complement our innovative products with advanced software, service and professional solutions that enable customers to effectively manage data and assets. Honeywell products are sold worldwide through a network of distributor and reseller partners.