Safer route management requires being proactive and getting right to the root of the problem.
Here are our top 10 software tips software that can improve the safety of our employees and assets.
Listen to our webinar: Safer route management – Top 10 software tips for detail information.
Tip #1
Utilise commercial restrictions in your map data for live route management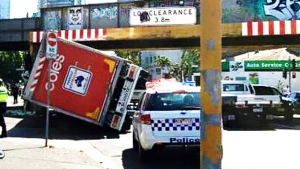 Tip #2
Maintenance
Geocoding
Ongoing management of service times
Treatment of customer time windows
Use of customer restrictions and how this can impact the accuracy of routes
Tip #3
Proactive & strategic planning
Tip #4
Tactical planning – Use visual indicators
Tip #5
Tactical planning – Use Suggested route for late or unassigned orders
Tip #6
Assign breaks and layovers but also drivers should be able to assign breaks on the road.
Tip #7
Real-time notifications of dispatch exceptions
Tip #8
Strengthen your driver vehicle inspection reporting (DVIR)
Tip #9
Status update for drivers on route
Tip #10
Additional tip
Use enterprise-level data & analytics tools