Omnitracs has released Roadnet Anywhere v4.5. The latest software update incorporates advanced vehicle overview features, allowing managers to view the status of their entire fleet while also enhancing workflow configurations on the ground.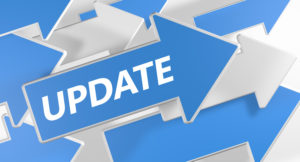 Among other things, Roadnet Anywhere v4.5 delivers Fleet Overview, a brand-new feature that allows managers to even more easily track the status and performance of their entire fleet in real time. Fleet Overview provides a better singular management area for vehicles that have a route plan, or do not have a plan at all. By utilising Fleet Overview, managers can ensure that their team stays on schedule, ensuring timely deliveries and that the best route options are utilised, ultimately increasing revenue and customer service levels for the company.
Additionally, the new software update offers advanced compliance tools that encompass HOS/eLogs, DVIR and IFTA to further enhance Omnitracs Routing, Dispatching, and Compliance (RDC) solutions. Drivers and office personnel can manage their entire day from a single, user-friendly interface.
To further ensure a comprehensive experience, Roadnet Mobile, the Roadnet Anywhere mobile application, allows users to access all fleet data from a smartphone, tablet, heavy-duty handheld or basic phone. With v4.5, the updated application allows users to further tailor the flow of the application by adding or removing fields, or creating on-demand forms with customised questions. The configurable proof of delivery application allows fleet managers to guide drivers throughout their day by simplifying tasks related to tracking and navigation.
With the launch of Roadnet Anywhere v4.5, Omnitracs continues to drive ahead of the competition, allowing users to configure their systems to best fit their company's specific needs.
The new software update further advances the intuitive fleet management platform, encompassing workers, vehicles and orders into one highly configurable interface. Roadnet Anywhere v4.5 is immediately available.
Want to learn more? Book a demo of Roadnet Anywhere today.