Data and Analytics
Your fleet operations have a lot of moving parts.
Capture data from your drivers, your vehicles, your routing decisions and operating processes. Fleet analytics becomes meaningful with easy-to-analyse reports, so you can make better business decisions.




Plan vs actual vs projected
Fleet analytics – capture, customise, analyse and act
Integrated intelligence from a suite of tools that transforms your transportation data into meaningful views of performance. Unlike some other fleet analytics tools, Insight provides historical, current and projected views – so you can get the big picture on trends and drill right down to root causes.

Reporting for all levels - enterprise, operations, customer and assets
Data can be reported from an enterprise, business unit level or all the way down to a map, an individual piece of equipment or worker. Easily compare plan vs. actual vs. projected.

Integrated intelligence from a suite of tools
Pool all your planning, dispatching and telematics data – so you can easily see correlations among cost, service, efficiency and driver performance.

Effortless set-up and management
There is no need to create reports, they are already created for you. Sort, filter, group and visualise the specific information you need. Use system templates or create graphs of your own. Additionally, the data and tools are in the cloud – so are available anywhere at any time and don't need additional IT resources to maintain the software or servers.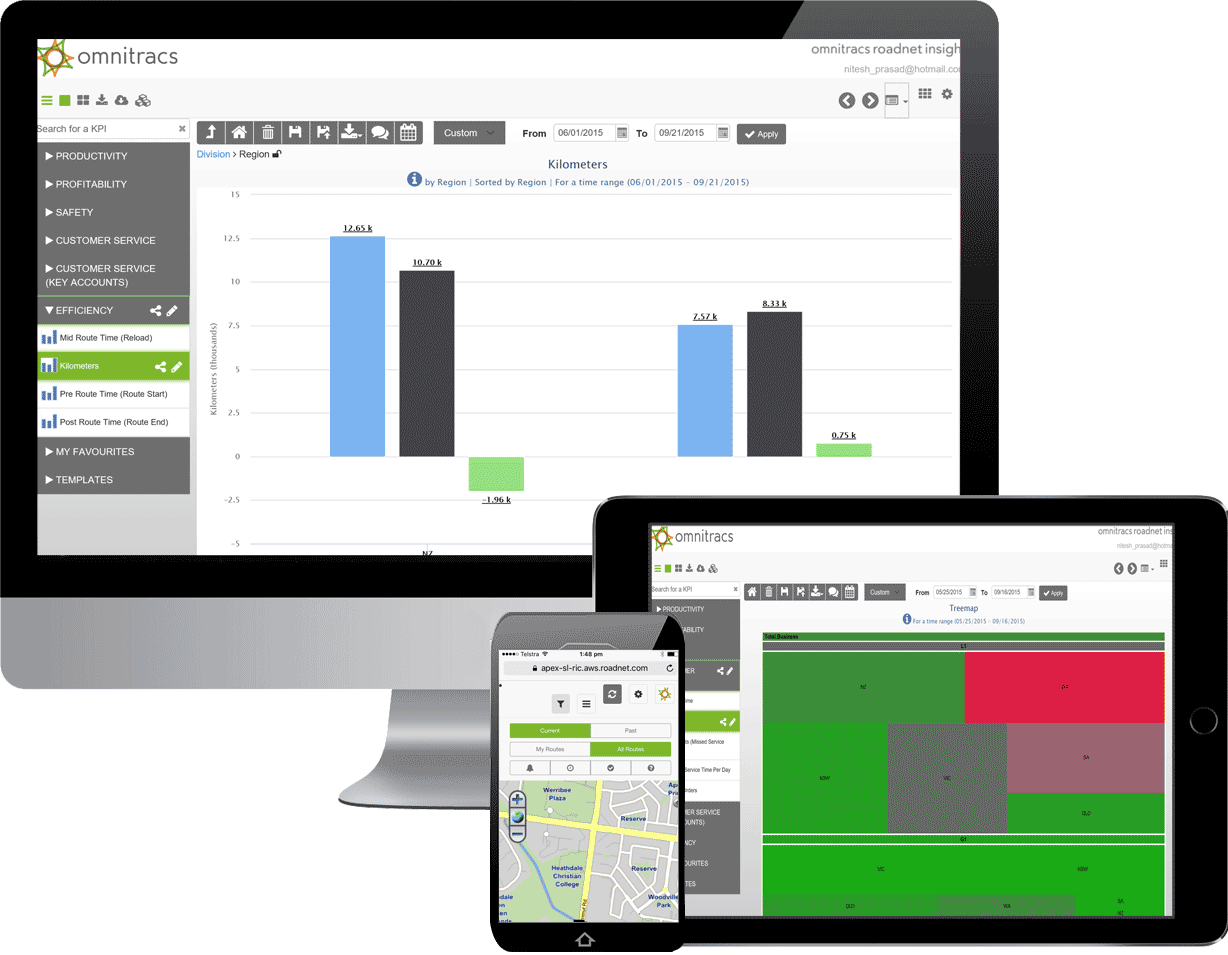 Request your
demo today
Have any questions about our technology or services? Fill in your details below and we will be in touch soon!